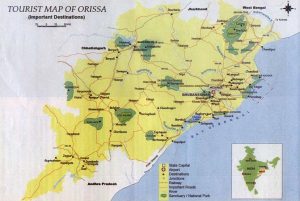 Travel Holidays was born in the year 2002 in the temple city of Bhubaneswar, Odisha (Orissa) and has its branch office in the holy city of Puri, the abode of Lord Jagannath. Holidays are meant for relaxation, to rejuvenate your energy moreover to spend your quality time with your loved ones and it is imperative to have the best Tour operator to be your travel planner, who has got the experience, Infrastructure, commitment and who is a real professional to plan your precious holidays. We understand travel needs of all and deliver the best through meticulous planning.  Personalized service has been the strongest point of our organization: – Being small, we have been able to provide personalized services to our valued customers. Our Head office is in Odisha (Orissa), do not worry, we have our associates/agents in different parts of India manned by professionals who are adept at their task to help you out with any ordeal on your route. Our reasonable rates make us the most attractive tourist agency for you. We are prompt in our replies to your queries, which is why we have earned a reputation as one of the best and most efficient tour operator in Odisha by our clients and our partners.
Our clientele includes tourists from across the international arena, from places as far-off and varied as the USA, France, Germany, U.K. Spain & Italy.
Inspiration And History Of Company
Mr. Dibakar Samantaray, the founder of Travel Holidays and a travel sick had a great penchant for traveling since childhood. To fulfill his strong desire he decided to explore his own untamed home state Odisha (Orissa) first. He joined a Odisha (Orissa) based travel company to fruitfy his wish. The inspiration he got from one of the memorable and difficult travel that was 12 years ago. The travel was to a high hill village inhabited by naked primitive Bonda Tribes in Koraput district of southern Odisha (Orissa). The journey was on March, 2004 with two adventure tourists from US with intention of staying overnight in Bonda village to see their daily life. Before traveling to an unknown destinations we were undecided whether to take a local guide or not but at last moment I decided to take a local guide as many told us it is not advisable go and stay in Bonda village as Bondas are very aggressive in nature particularly on Thursday they remain in inebriated condition.
The journey was full of adventure and trekking through rugged and picturesque mountainous road which was about 20 miles away from plain area and around 2000ft from the the sea level. At last by walking 20 miles we reached one of the Bonda hamlet with the help of local guide who knew remu language of Bondas. When we arrived, we felt as if we were in Amazon or Africa by seeing Bonda tribes with bow and arrow. We saw the village was floded with fresh blood and cutting head of buffaloes strewn here and there with a harrowing picture. They just cut four bufallows for their grand lunch in the village as per the guide. We all were petrified to see the sacrifice of buffalows. A group of tribes came to us and asked the guide for what you are here? Guide told in remu language that the foreigners have come to see your village. How did you come all the way to our village? Go back.Another Bonda men asked our guide what they had brought for Bondos. We had completely forgotten to take something for the Bonda children except some biscuit which was for our emergency.
Anyway, our guide promised them to give something in the coming weekly market on Thursday. Our guide explained about the purpose of the visit. After discussing with the fellow bondos at last they agreed to accommodate us in a small dingy deserted bonda home. Though we had tent but our guide declined because of safety and security. We ate rice with buffalo meat with Bonda men and drunk local alcohol made by Bonda women. By drinking alcohol our local guide became very smart with Bondas. The Bonda women were really colorful with beads covering their breast and ringa covering their private part. Initially, Bondas were hostile to us but slowly they became friendly to us. Our US tourist gave them US cigarette which they liked very much. Our local guide worked as a great interpreter between foreigners and Bondas.
By spending three days, we learnt many things by watching closely their daily life, culture and tradition. So are the foreigners who were completely stunned to see the Bondas and their lifestyle. They promised me to send more and more tourists from US. When we returned from the Bondo village, they bid us a good bye by beating the traditional drum and escorted us up to the end of their village. Though, I studied a lot about Bonda but had never been to a Bonda village before. I got lot of informations about Bondas from this maiden travel that inspired me to travel more and more remotest of remote tribal areas inhabited by primitive tribes in North Eastern states of India such as Arunachal Pradesh, Nagaland , Manipur and Andaman Island.
After 7 years of traveling throughout India and some part of world, and inspired by many that encouraged me to start my own venture. The aim was to employ self and give employment to others and share my travel experience with other travelers.
OUR MISSION
We strive to reflect comfort, luxury & the highest ethical standards in our relationship with customers, employers, and all the people we touch. We also aim to provide customers with more than expected results and value their money with no compromises in the quality standards.
Mr. Dibakar is responsible for the business development. His easy going nature makes him everybody's friend. His enthusiasm towards work is contagious and he brings out the best from every member of the Travel Holidays team.
OBJECTIVES
We know the fact that customer abandons you in drove because of poor customer service. And that is why it is imperative that we do not drop the ball when it comes to customers service. Guest satisfaction is our motto.
CERTIIFICATES OF EXCELLENCY
We are recognized by Odisha Tourism and Govt. Of Odisha (Orissa). The Registration No. 603/TSM Dt 16.01.2001
We are the first company in Odisha to be certified by ISO 900 for quality service.